Ferment Your Vegetables and... Fruits
Just about any vegetable can be fermented and then be ready in your fridge for use as a flavorful snack, salad topping, yummy appetizer, and much, much more.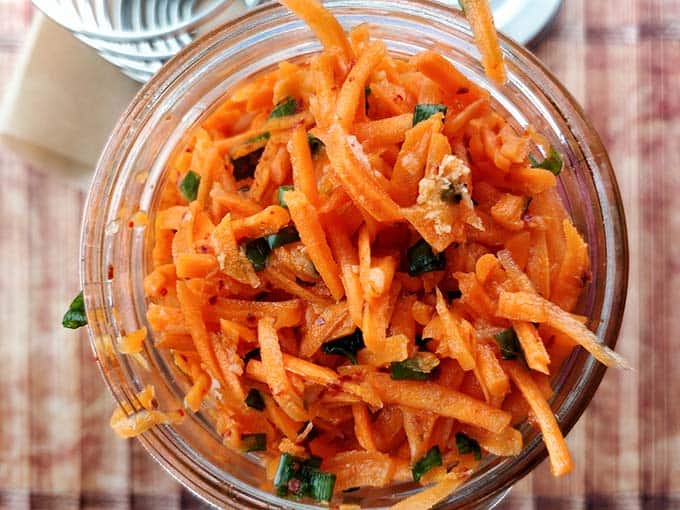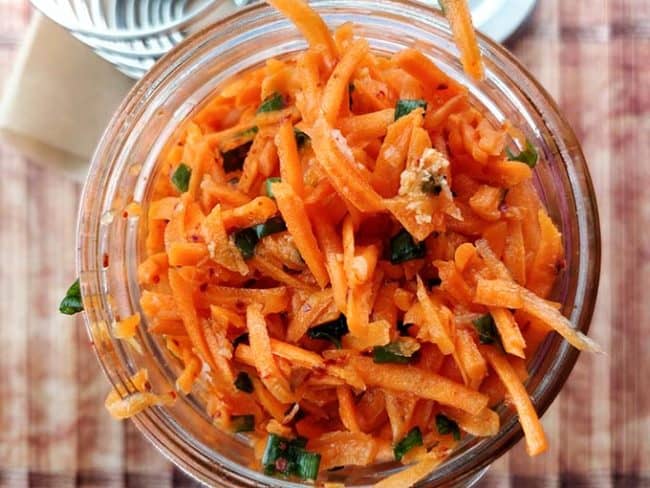 Shredded carrots brined and flavored like kimchi. Enjoy on their own, in a salad, on a rice bowl, atop a taco, or whatever else you dream up.
Continue Reading