Do you want better health and have heard that fermented foods might help? If you've ever asked yourself questions like:
Why should I eat sauerkraut (I don't even think I like it!)?
Don't I need an expensive fermenting crock?
Isn't sauerkraut hard to make?
Is making sauerkraut at home safe?
Can I improve my digestion—and health—just by eating sauerkraut?
… you're in the right place.
One-Stop Destination
MakeSauerkraut! is your one-stop destination for all things sauerkraut. I developed this website to make sure you can safely and easily ferment sauerkraut at home, right in your kitchen. I show you the best container to ferment in, suggest tips for success, and share great recipes that are sure to please.
If you need any further persuasion about the value of natural fermentation, I also address why sauerkraut is such an easy and flavorful probiotic-rich food to add to your diet if you are looking for ways to improve your digestion, boost your immune system, and upgrade brain function.
With my simple and clear steps—no hours spent over a hot stove trying to can the stuff—you will have a jar of sauerkraut fermenting on your counter in short order. Once the jar's contents are ready, you'll then have one of the most nutritious foods on the planet. You'll have created an enzyme-  and vitamin-rich probiotic food, packed with numerous health benefits.
What Others Have Said About Learning to Make SureFire Sauerkraut and… Eating It
I came across your website about 10 days ago and 8-year-old son and I made our first batch of homemade sauerkraut last Sunday (9/25/16). We let it ferment in the hallway closet for a week and tasted it yesterday (10/2/2016).
This was the best sauerkraut we've ever had, my entire family loves it. My 3-year-old was asking for it for breakfast this morning. We'll be doing more than 1 jar this time around because that one is already halfway gone. Thanks for the awesome information. FYI, we did a cabbage and garlic sauerkraut. Just 3 cloves of garlic and cabbage to make that deliciousness.
Isaac - Ramona, California

When I first began eating sauerkraut, I noticed a significant difference in how I felt within 4 days. After one week, evening belly bloat disappeared, recurring constipation was gone and I felt more energetic and just plain healthy!
Cindy - Duncan, British Columbia

Some families find it difficult to stay out of the cookie jar… I can't keep my 9 and 12-year-olds out of the Kraut jar!

Why Did I Start Eating Sauerkraut?
Since my mid-20s, I have been fascinated by the food we eat and its connection to our health. I'm embarrassed to admit how many health-related books I've bought over the years.
I was compelled to add fermented foods to my diet after reading Nourishing Traditions: The Cookbook that Challenges Politically Correct Nutrition and Diet Dictocrats by Sally Fallon, a book based on the diets of healthy traditional cultures and the foods they ate. A common thread among these traditional cultures was the inclusion of fermented foods in their diets. It sounded promising to me.
I found Bubbie's Sauerkraut at my local health food store and added it to our evening meals. As my family found the bottom of the jar more and more quickly, I soon realized my wallet would be happier if I could cut costs by fermenting my own sauerkraut.
I followed the recipe in Nourishing Traditions, fermenting the mix in mason jars—just as I teach on this website. Then, after many months adapting the recipe, refining the process and developing a variety of flavors, I graduated to making large batches in a traditional crock. I bought that prized fermentation vessel of budding fermenters, a Harsch crock. Today, I ferment about half of our year's supply in a crock and the other half in jars.

Who Is the Sauerkraut Wizard?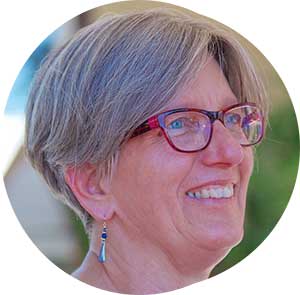 Hello, I'm Holly, the Sauerkraut Wizard and my goal here is to have sauerkraut fermenting in 100,000 homes, one of those homes being yours!
Through my passion for fermentation, your eagerness to learn the world's oldest method of preservation and storage and the help million of mighty microbes, we'll get there.. one jar at a time, especially if you share your new-found skill with friends and family. An idea inspired by Jamie Oliver's "Pass It On":
Don't think for a moment your single contribution won't count, because it will. Let me share a bit of my romantic dream with you… Let's say, for instance, that you teach four people how to make sauerkraut, then each of them teaches four more people, who each teach four more people.

The cycle only needs to repeat itself seven times and we've packed out Yankee Stadium one-and-a-half times, meaning over 50,000 jars of sauerkraut have been made! Repeat it thirteen times and we've got more than the entire population of the United States with a jar of sauerkraut on their dinner table. High aspirations, I admit, but why not?
I don't spend hours in the kitchen making naturally fermented sauerkraut. I don't need to and you won't either!
What I do spend my time doing is coming up with delicious sauerkraut recipes and fine-tuning how I teach sauerkraut making to keep your life easy and help you have the health you deserve.
For 10+ years, I have been running workshops and guiding others in the fun and flavorful art of natural fermentation. I've refined my tactics so that they are simple, clear and straight-forward to make sure you're able to make mouth-watering sauerkraut on your first attempt with flavors that make you go WOW!
I'm lucky to be able to offer workshops directly here on Vancouver Island, British Columbia. Local farms are able to supply me with plenty of crisp, yummy cabbage. It is great to connect directly with eager learners and watch the magic happen.
However, I want to reach more people. Many who sign up for my workshops have said they were overwhelmed searching the Internet for how to make sauerkraut. With so many conflicting methods, it is easy to become paralyzed and never get started.
So, let's get started. Here's all you need to know to get to that first tasty bite of homemade sauerkraut:
How to Make Sauerkraut In a Jar in 7 Simple Steps [Healthy, Flavorful, Easy] with step-by-step photography and many tips to make things extra easy!
For Fabulous Ferments, Bodacious Bacteria and Magnificent Microbes,
Holly
Last update on 2021-05-17 / Affiliate links / Images from Amazon Product Advertising API