TAKE BACK YOUR HEALTH BY LEARNING HOW TO FERMENT GUT-HEALING SUPERFOODS.
Get started by downloading your 7 Fermentation Mistakes You Might Be Making PDF to discover how to safely transform everyday vegetables into foods you love.
Fermented Foods are Awesome and So Good for You. Here's Why:
They're surprisingly easy to make and affordable—no need to buy that overpriced supermarket stuff again.
They add vibrant colors, and incredible flavors and textures to your meals. Check out my Ruby-Red Red Cabbage Sauerkraut recipe.
They keep an eye on your immunity and support it with a big dose of vitamins, enzymes, and probiotics.
They boost your mood and revitalize your mind. Say hello to high energy and brainpower!
They spread love. Because once you perfect the process, you'll feel empowered to create jars of probiotic magic and give them to friends and family.
Ready to ferment? Step into my lab…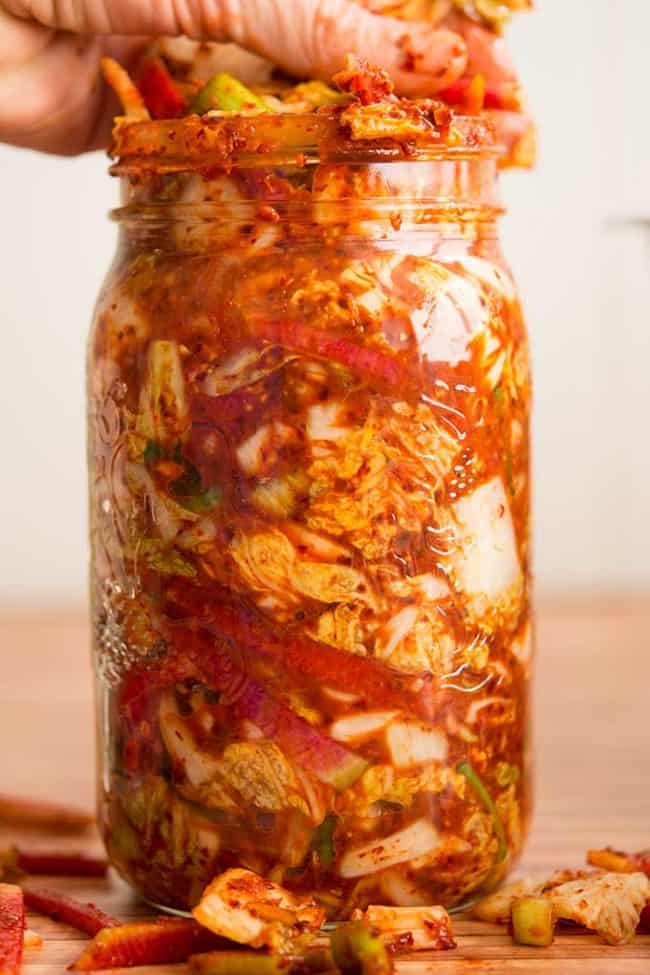 3 Ways I Can Help You: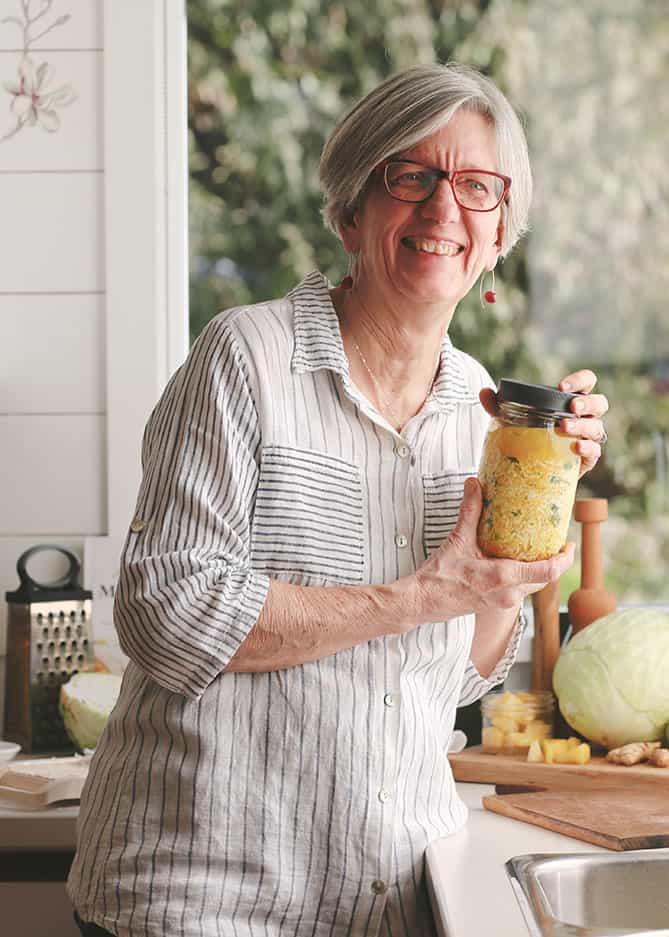 1. Free articles & recipes
Sauerkraut, kimchi, and other fun stuff in detailed, step-by-step recipes to give you successful results every single time.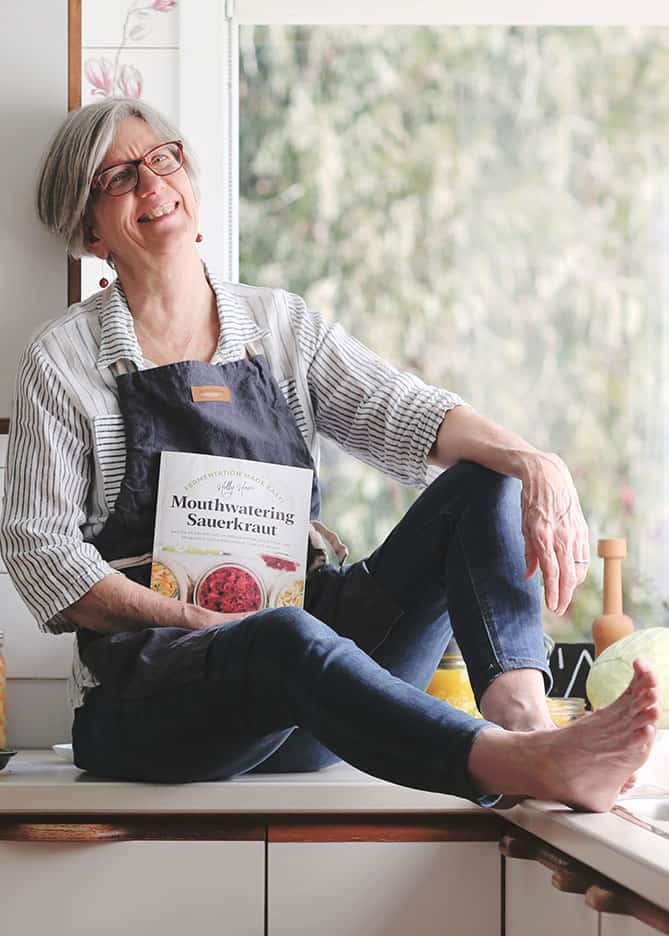 2. My book
Foolproof fermentation methods, delicious recipes, helpful tools and techniques, and troubleshooting tips—all in one place.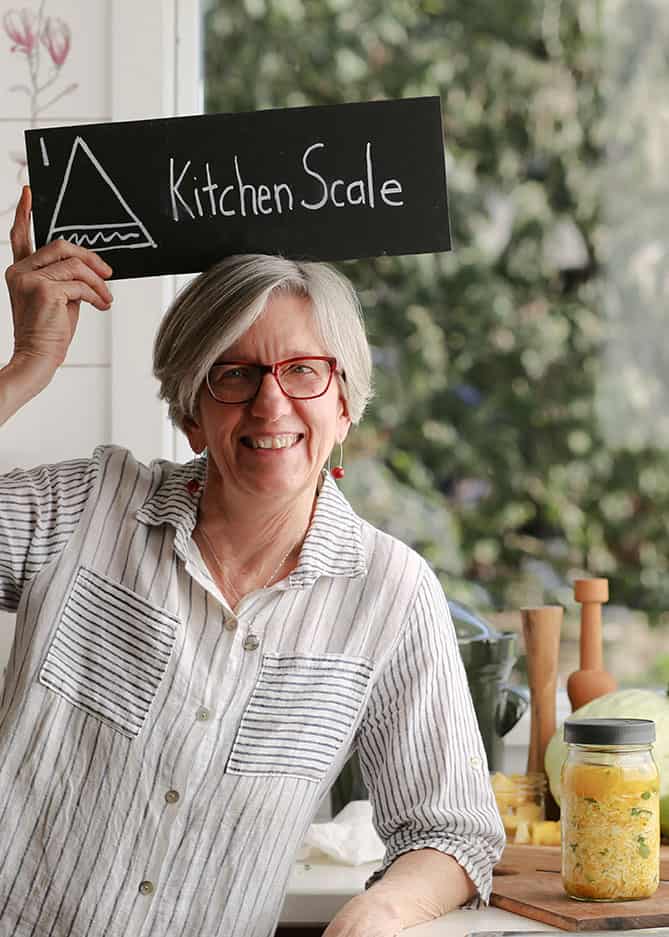 3. On-demand training
Join my signature program and learn with a trusted friend—that's me!—at your side. Enjoy helpful bonuses and a supportive community.
Hi, I'm Holly
I teach students how to safely transform everyday vegetables into flavorful, gut-healing superfoods.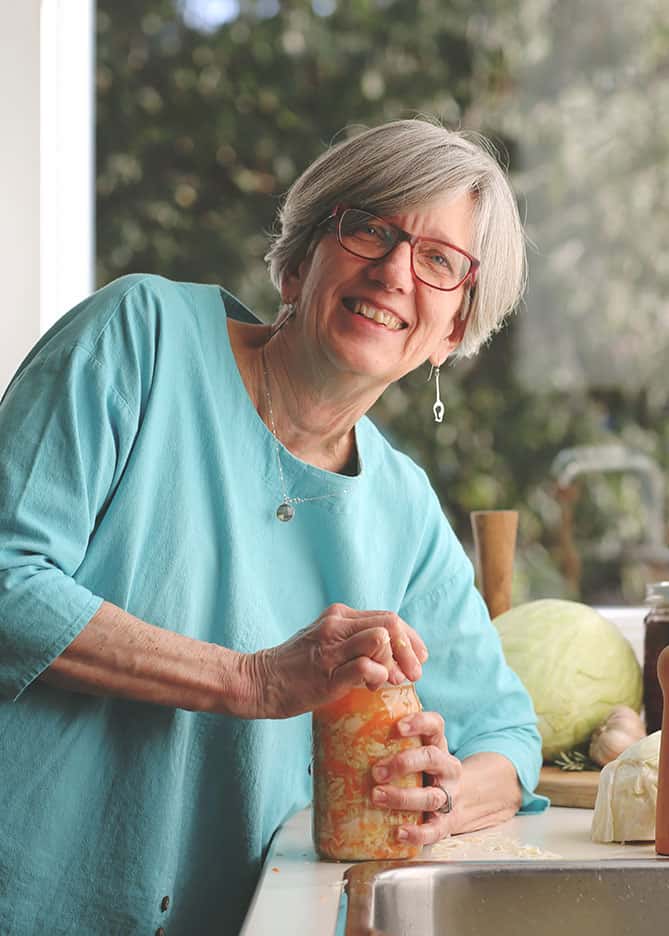 In 1985, on a quiet side street in Moscow, Russia, a woman named Nastasia invited me to her home and offered me my first kombucha. I was hooked. And this was way before kombucha was hip, mind you.
At a pub in Munich, Germany, I ate my first sauerkraut alongside bratwurst and washed it down with a stein of hefeweizen. I don't drink beer anymore, but sauerkraut is my daily fix.
Once, on a two-week road trip from Vancouver Island to Napa Valley, I didn't bother to pack my sauerkraut. My digestion slowed to a crawl, my energy plummeted, and the fun was gone. That was the last time I made that mistake.
I have been learning, perfecting, and teaching the art of fermentation since 2002.
My mission is to help people invite the powerful and fun world of healthy bacteria into their homes in order to ferment delicious, gut-healing foods.
I have taught over 1,000 happy students how to safely ferment at home, both in-person and online. Come join the fermentation party!
Don't Just Take My Word For It:
I just tasted your Sweet Garlic Sauerkraut after 3 weeks of fermenting. WOW! It was the best I have ever had. The taste, texture, and CRUNCH of this were unbelievable.
I could eat the whole jar by myself. Every time I go by the fridge, I take a forkful!
Blessings, Patty S.
Colorado
My 8-year-old son and I just made our first batch of homemade sauerkraut last Sunday. We let it ferment in the hallway closet for a week and tasted it yesterday.
This was the best sauerkraut we've ever had and my entire family loves it. My 3-year-old was asking for it for breakfast this morning.
Issac
Ramona, California
When I first began eating sauerkraut, I noticed a significant difference in how I felt within 4 days.
After one week, evening belly bloat disappeared, recurring constipation was gone, and I felt more energetic and just plain healthy!
Cindy
Duncan, British Columbia
Total Newbie and Not Sure Where to Start? Try These Articles: