Gain the confidence to ferment sauerkraut with flavorful, step-by-step recipes that you want to make again and again. For first timers, you'll find my teaching recipe, in which I "hold your hand" though the process, to be the best place to start.
If you know how to make sauerkraut, your family will love recipes flavored with carrots and ginger, beets and caraway, or a classic dill. Many relish my Baseball Sauerkraut recipe, rich in onions and perfect for topping a hot dog.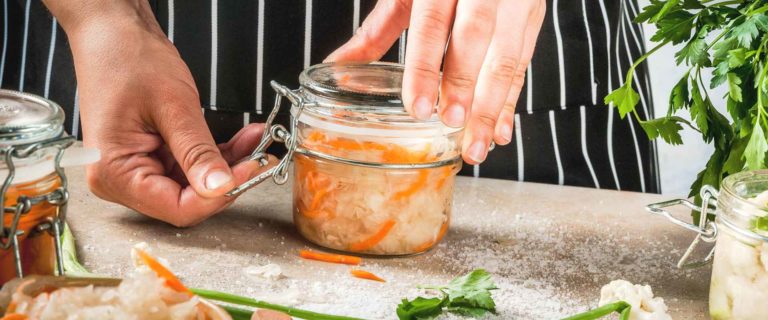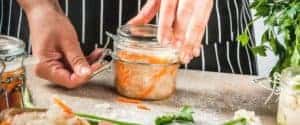 Learn how to make sauerkraut in a jar using my proven instructions. Step-by-step photos, helpful tips. Flavorful, mold-free, safe. PDF Download.
Read More »