In A Pickle!
Mastering Brine-Fermented Vegetables
My online course will help you safely transform everyday vegetables into flavor-packed, probiotic-rich superfoods. Master pickled classics such as giardiniera, cucumber pickles, asparagus spears, and many more. Discover a traditional and sustainable way of preserving food.
Does any of this sound like you?
You enjoyed a perfectly crunchy, briny, and salty pickle in a deli and wondered how to make it yourself.
You bought all the ingredients but the recipe confused you, and your confidence went out the window.
Your pickles turned out moldy and mushy, and you have no clue why.
You're nervous that you or someone in your family will get sick from eating homemade fermented foods.
You're big on self-care, disease prevention and healthy eating, and always looking into adding new foods to your diet.
Did you answer YES at least once? Good.
Get ready to be surprised by the wide variety of naturally fermented pickles you can safely and easily preserve at home.
PLUS, no more shopping for overpriced ferments in a store—a penny saved is a pickle earned!
By the end of my IN A PICKLE! course, you'll learn about the following topics (so that you won't end up in a pickle):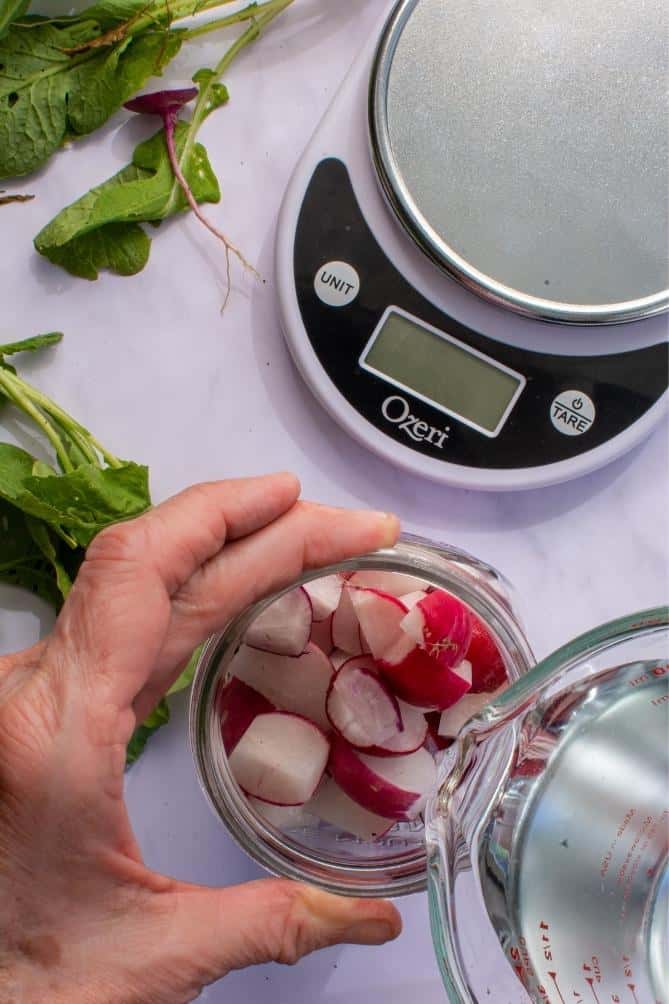 SEASONAL VEGETABLES—all the suitable ones for ferments and pickles.
TOOLS—everything you'll need to get started (it's a very short and cheap list BTW).
SALT—why, how, and how much.
MY FOOLPROOF METHOD—how to implement a lactic acid fermentation brine.
FLAVOR—the best way to add it to elevate your end result.
SAFETY—why fermentation is a safe way to preserve food.
TROUBLESHOOTING— what to keep an eye on to prevent mold, yeast growth, and other mistakes.
RECIPES—over a dozen recipes to enjoy tangy, crunchy, healthy pickles.
Pickles are cheap to make, delicious, and healthy. Learn the science of pickling and apply it to vegetables you love to eat or grow in your garden.
Here's what's inside my IN A PICKLE! online course:
Online Learning Portal, accessible on desktop or mobile.
Quick Starter Guide with an overview on how to access course lessons and materials.
The Perfect Pickle Process that takes you through each step of brine fermentation in a clear and concise manner so that the crunchy pickles you ferment are loved by all.
Salt Concentration Chart for various vegetables is a useful reference so that you can put together your own pickle recipe.
The Five Senses Safety Check is a handy set of questions to help you evaluate the color, smell, texture, and taste of your pickles so that you can determine if a questionable batch of pickles is safe to eat.
"LIVE In the Fermentation Kitchen with Holly", a pre-recorded demonstration on how to make two styles of Giardiniera including a Q & A section.
In A Pickle! Recipe Book, a PDF download to have at your side as you ferment.
Fermentation Journal to keep track of your ferments.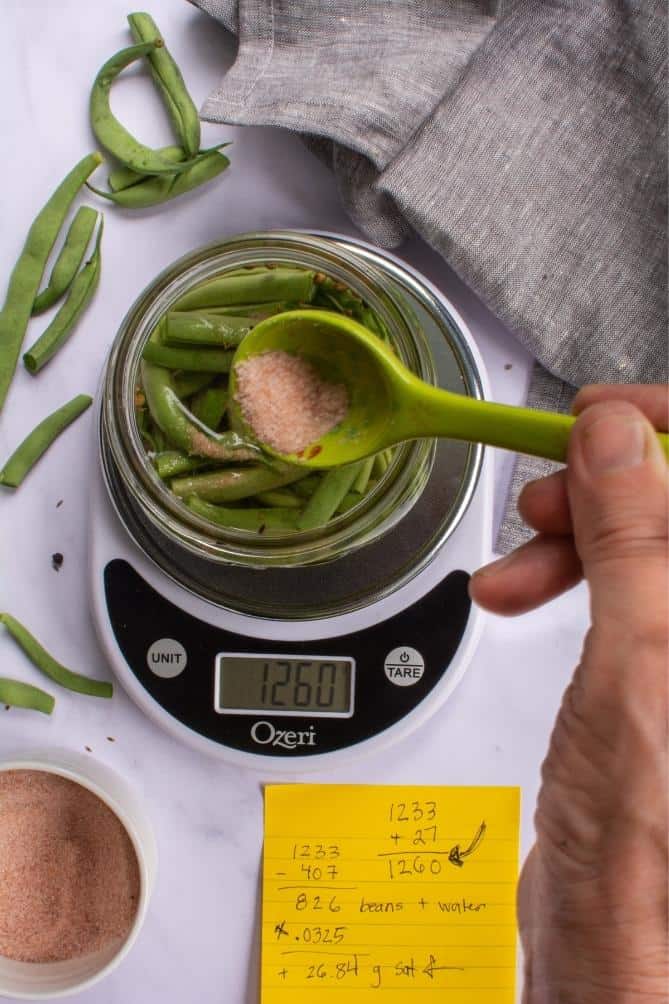 Ready to master the fundamentals of fermentation and elevate your meals?
Students are loving this class:
Fermenting had been a hit-and-miss affair for me until I came across Holly's wonderful In a Pickle! program.
Holly gives us a formula that works, and she also explains how factors such as temperature impact the fermentation process.
My search to master the fermentation process has ended.
Annie
Aotearoa, New Zealand
This course is absolutely perfect. It took me from not knowing much about fermenting pickles to mastering the skill. And, it starts out where every course should: with the basics.
Now, I do not have to rely on the grocery store. I know that I can grow my own food (or choose to buy it) and make these delicious, nutritious fermented foods.
Mary
United States
Trade 20 minutes of chopping for several weeks' worth of homemade gut-healing probiotics.
Hi, I'm Holly Howe
Fermentation Educator
In 1985, on a quiet side street in Moscow, Russia, a woman named Nastasia invited me to her home and offered me my first kombucha. I was hooked. And this was way before kombucha was hip, mind you.
At a pub in Munich, Germany, I ate my first sauerkraut alongside bratwurst and washed it down with a stein of hefeweizen. I don't drink beer anymore, but sauerkraut is my daily fix.
Once, on a two-week road trip from Vancouver Island to Napa Valley, I didn't bother to pack my sauerkraut. My digestion slowed to a crawl, my energy plummeted, and the fun was gone. That was the last time I made that mistake.
I have been learning, perfecting, and teaching the art of fermentation since 2002.
My mission is to help people invite the powerful and fun world of healthy bacteria into their homes in order to ferment delicious, gut-healing foods.
I have taught over 750 happy students how to safely ferment at home, both in-person and online. Come join the fermentation party!
MORE ABOUT Holly…
Got questions? I have answers.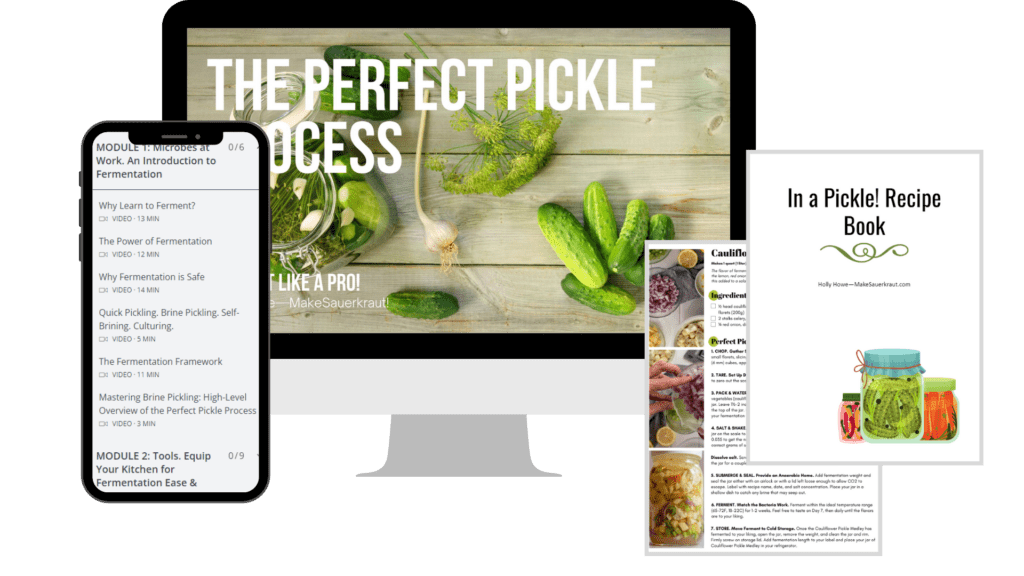 Yes. All payments are processed through the course platform payment processor and are 100% secure. We accept all major credit cards as well as PayPal.
What happens after I buy the In A Pickle! program?​
You'll receive an email with login instructions to access the members' area and get immediate access to all course materials.
No. You don't need to buy special jars or fancy airlocks. Most of the equipment you need is probably already in your kitchen. If you don't have a canning jar, you can repurpose a similar-sized jar, and I share various suggestions for homemade fermentation weights.
You will need a kitchen scale, which can be purchased for under $25.
Fermentation is a fun science and the bacteria that do the work for you, work best with a set amount of salt. A kitchen scale will ensure that you get this correct—batch after batch.
Do I need prior fermentation experience to take this program?
No. This masterclass is designed for both total newbies as well as fermentation fans who want to add to their existing skills.
The course is pre-recorded, ready for you to watch and use when you are ready.
You will have access to the In A Pickle! program and any updates to the program at no additional cost for the lifetime of the program. Pay once, access it whenever you need a refresher, and pickle like a pro… forever!
What if I am not satisfied with the program?​
I offer a full 30-day money-back guarantee. If you buy the In A Pickle! program and you don't find it delivers on its promise, I will promptly refund your money. No questions asked.
Just let me know at [email protected] within 30 days of your purchase date.
Anyone can learn to pickle… even YOU!
30-Day Money-Back Guarantee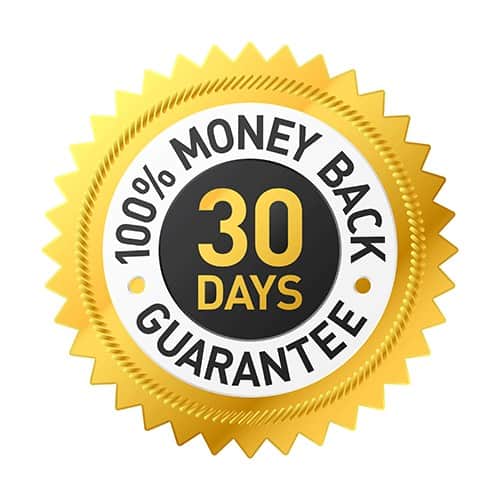 I am confident that In A Pickle! is an incredible value and I offer a full 30-day money-back guarantee. If you buy the In A Pickle! and you don't find it delivers on its promise, I will promptly refund your money. No questions asked.
Just let me know at [email protected] and I will promptly refund your money if it is within 30 days of your purchase date.
Learn everything you need to know and start pickling with confidence today! $87
Learn to pickle in no time
The Perfect Pickle Process is the most effective way to successfully ferment batch after batch of crunchy pickles that are safe to eat and delicious.

Enroll in the Program

Gather Equipment & Supplies

Ferment a Jar of Pickles

ENJOY! Your Belly Will Thank You
We've helped thousands—just like you—ferment delicious vegetables.