Print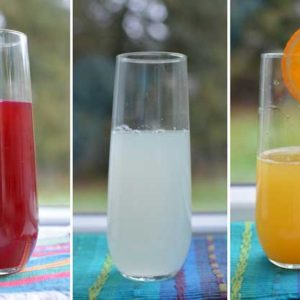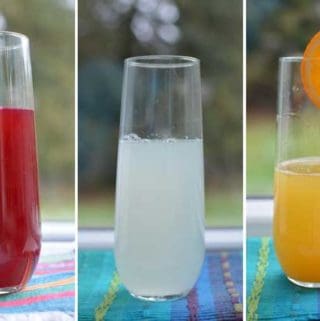 Gut Shots Recipe
Gut Shots! Good for your gut and good for adding some moisture to dry sauerkraut. Note: Since there is no fiber in Gut Shots, they make for a gentle way to heal compromised digestion.
Servings
18
1.5 ounces (44 ml)
4-6

ounces (110-170 grams)

Cabbage

Chlorine-free Water

1

Quart (Liter)

Jar

Lid
SLICE approximately 4-6 ounces (110-170 grams) of cabbage.

CREATE BRINE. Place sliced cabbage in a mixing bowl.

Sprinkle with 2 teaspoons of iodine-free salt.

Massage gently to create a brine. The cabbage will soften, want to clump together and there will be a small bit of brine in the bottom of the bowl.

FLAVOR. Feel free to add flavoring ingredients at this time. Mix in one or 2 peeled and roughly chopped beets and one tablespoon of grated ginger is a favorite. Or, try just 1 or 2 finely chopped garlic cloves.

PACK into a quart (liter) jar.

Fill to the bottom of the jar threads with chlorine-free water.

Lightly screw on lid.

FERMENT. Place in jar in a small bowl out for direct sunlight to ferment for 5 days to 2 weeks.

MIX DAILY. Each day during Fermentation, mix the contents of your jar. (You might want to first tighten the lid.) Gently turn upside down letting the bubble rise to the surface then turn back upright. This will prevent any surface molds from growing.

DECANT AND STORE. Strain contents into a clean jar. Store in your refrigerator.

ENJOY! Sip 1/4 cup 1-2 times daily or use to add moisture to dry sauerkraut.

DOUBLE. Feel free to double the recipe. Roughly double the ingredients and use 1 tablespoon of salt for a 1/2 gallon (2-liter) jar.