Learn how much sauerkraut to eat along with how to effortlessly add sauerkraut to any meal: on your dinner plate, in a salad, on a burger, straight from the jar…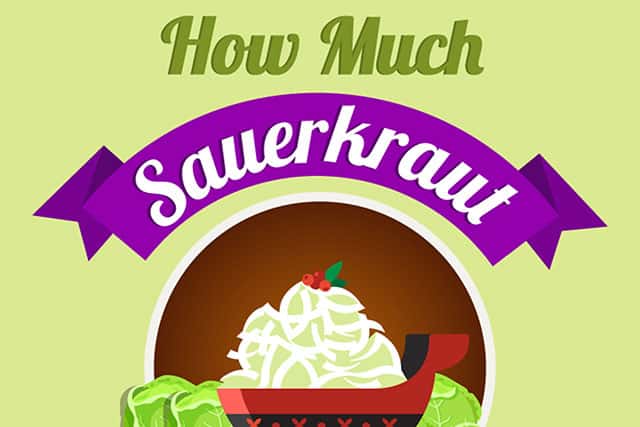 Heard that fermented foods are good for digestion? Ready to eat a big bowl of some sauerkraut you just fermented? Find out how much sauerkraut to eat daily.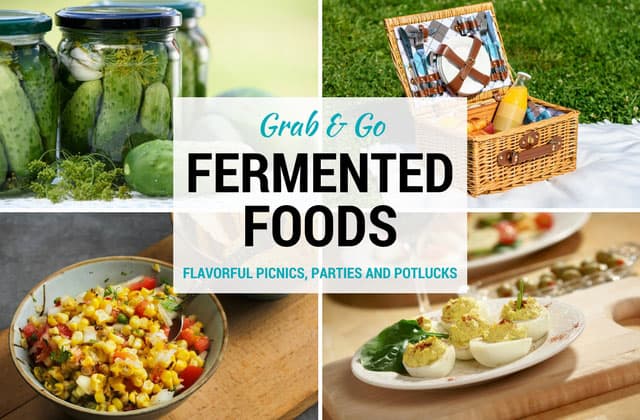 Prep for a party, picnic or potluck is easy: Grab & Go! fermented sodas, pastes, sauerkraut & relishes. The convenience of flavor-enhancing fermented foods.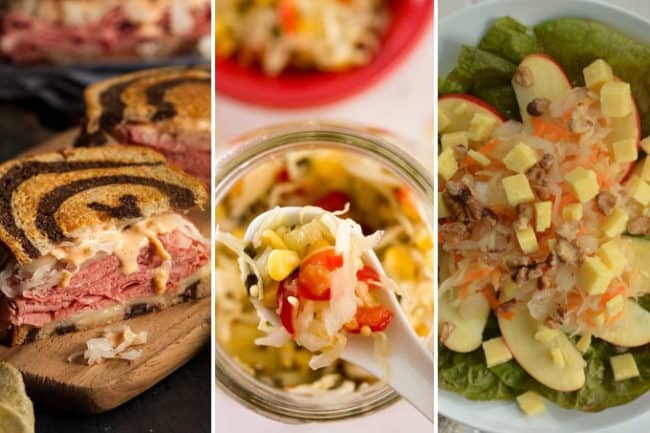 7 easy ways to eat sauerkraut, a inexpensive, probiotic-rich food. Instant salad to smothering a hot dog. Just one small bite towards improved digestion.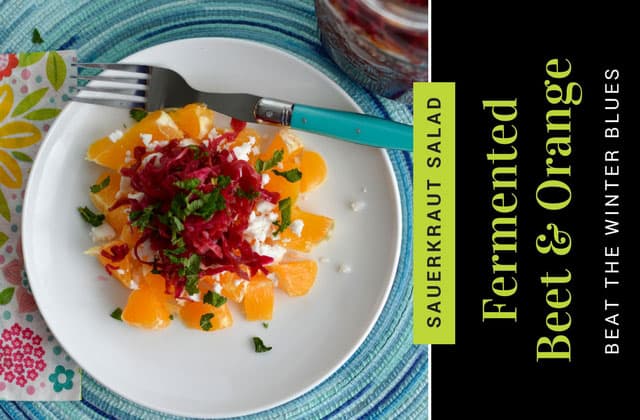 This sauerkraut recipe is a simple salad using my Passion Pink Sauerkraut. Enjoy the vibrant colors: beets from sauerkraut, orange, mint, drizzle of honey.
Scrumptious sauerkraut salads for even hesitant eaters. Beet-rich sauerkraut accented with blue cheese, hazelnuts and balsamic or scallop ceviche & Parmesan.